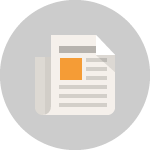 Subscribe To My "Newsletter"
Well, it's not really a newsletter.  It's like the guest book at a sketchy wedding.  
Wait.  It's more like the Columbia Record and Tape Club, without The Carpenters.
Okay, got it – it's actually like a secret gaucho-wearing society, because I won't share your email with anyone, no matter how much I'm tortured.
Did you subscribe yet?  I was just kidding about the gauchos.